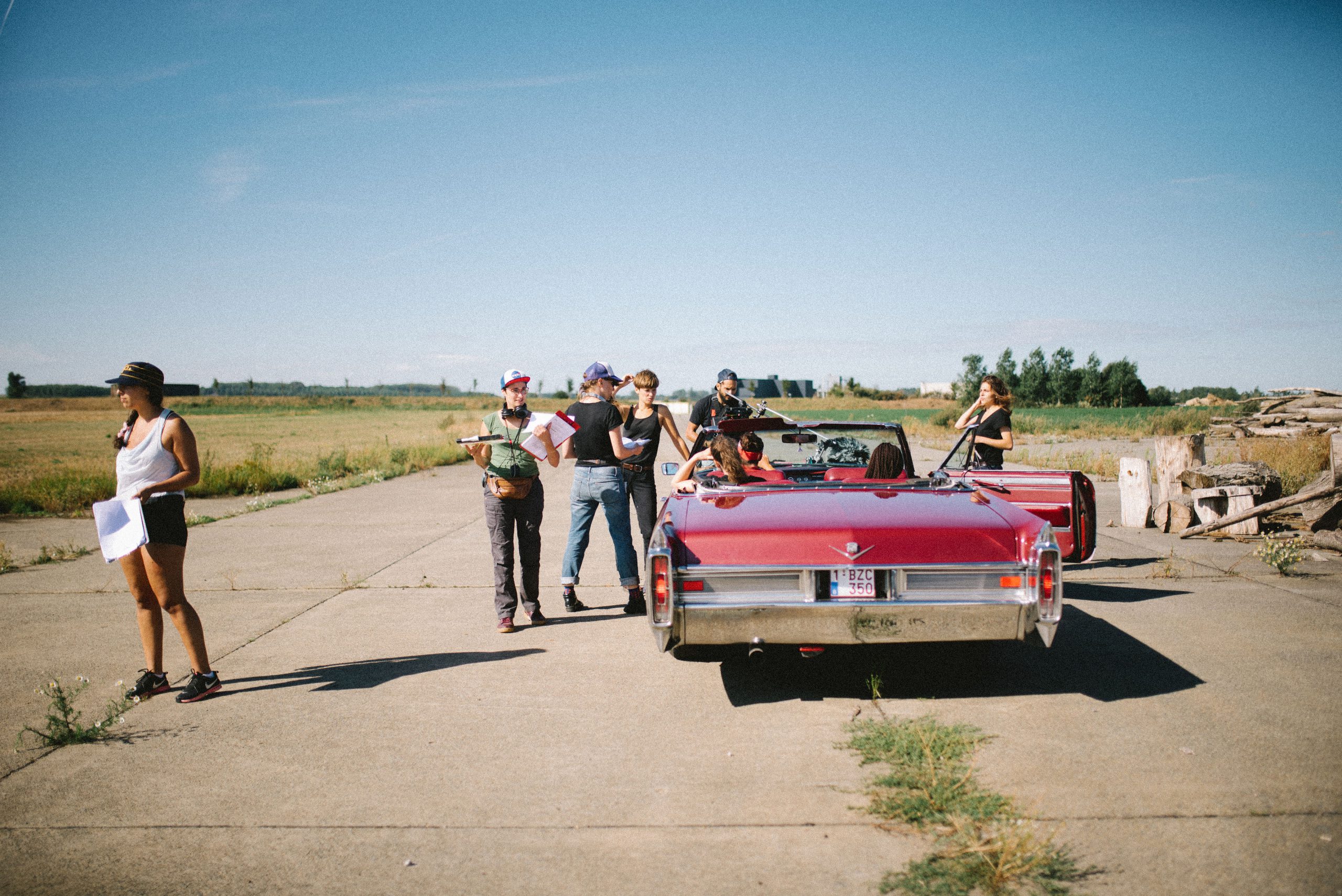 © Esther Genicot
MANIFESTO
We, film workers in French-speaking Belgium, form an alliance and constitute a non-mixed and inclusive support and influence network: ELLES FONT DES FILMS. We campaign for an end to sexism in works and at all stages of the film industry: writing, development, production, distribution, exploitation.
Cinema, as a representational device, disseminates sexist norms and codes of gender, relationships and sexuality as conceived by the heteropatriarchate. Against these inequalities and violence, which structure our professions and saturate films, we give ourselves the urgent and collective mission of bringing out other works, outside of this tyranny.
We are therefore working for a cinema which finally gives a voice to women and to all minorities. A cinema of emancipation, against invisibilization, standardization, subalternization and reification. It is time to deploy new imaginaries and stories, to show other ways of being, of having, of doing and of obtaining the means to support and produce them. It is our time.
This is why we want:
1• The end of all forms of gender-based violence
2• The freedom to create
3• Fair access to the cinema and audiovisual professions
4• An artistic education that incorporates the works of creators and minorities, makes their mark visible in the history of cinema and audiovisual media
5• Parity, diversity and inclusion throughout the artistic school career- in entry examination boards, writing and project award committees- in the teaching staff- in internal and external juries for end of curriculum work
6• Equitable distribution in obtaining public subsidies
7• Parity, diversity and inclusion in advisory bodies, juries and public commissions
8• Equal pay in all fields and professions of cinema
9• The visibility and recognition of women filmmakers and minorities
10• Fair distribution and promotion of works at national and international level in the media, festivals, venues and distribution platforms